Comprehensive Eye Care
New patient appointments begin with a comprehensive ocular health and vision exam and a discussion with the doctor about your ocular health history. We offer plenty of time to ask questions about your vision and eyes and to have conversations about the products and services we offer. Schedule your appointment today and experience the Vision Republic difference.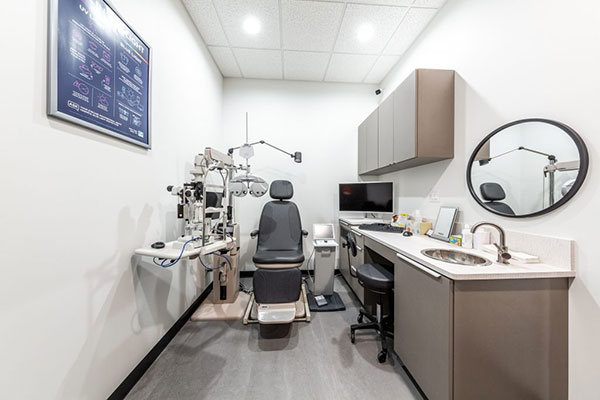 Our Focus Is Your Eyes
We dedicate ourselves to genuine care for the health of your eyes while providing a smooth and memorable experience.
Comprehensive Eye & Vision Exams
Adult & Pediatric Eye Exams
Glasses Prescriptions
Contact Lens Fittings
Myopia Control
Eye Alignment Testing
Management of Eye Diseases
Keratoconus
Corneal Disease
Dry Eyes
Eye Allergies
Cataracts
Glaucoma
Conjunctivitis (Pink Eye)
Macular Degeneration
Diabetic Eye Problems
Glasses & Contact Lenses
Independent Eyewear Collection
Multi-Focal Lenses
Prescription Sunglasses
Specialty Contact Lenses
Technologically Advanced Equipment
Streamlined digital refraction system to reduce the subjectivity of determining your prescription.

Corneal Topography examination to evaluate the changing shape of your eye. 

Widefield fundus imaging to obtain a True color image of the retina inside the  eye. 

Anterior Segment imaging to evaluate anything abnormal in the front of the eye that may impair your vision. 

Glaucoma eye pressure check without the air puff. 
Emergency Eye Care
Eye Infections
Foreign Objects in the Eye
Decrease in Vision
Sudden Eye Pain & Irritation